Leading into the American Music Awards on November 19, Selena Gomez is using our wallscape at Sunset & Stanley in Los Angeles to promote her new single Wolves. She'll be performing the song live for the first time during the show. Fans can take pics in front of this unique hand-painted mural and share on social media with the tag #SELENAxAMAs to show their support.
Selena shared this message with her followers on Twitter: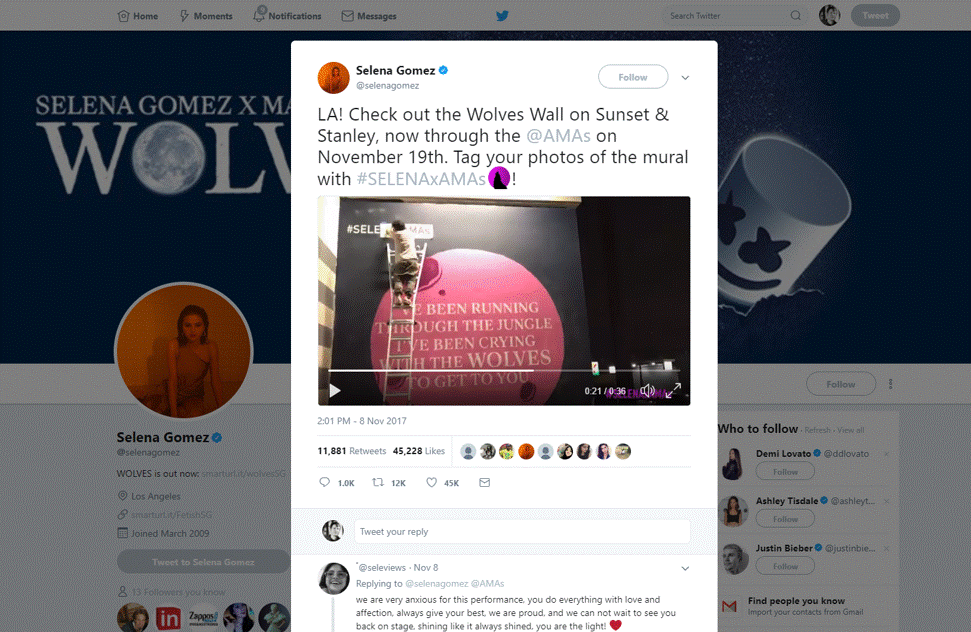 Selena collaborated on the song with producer and DJ Marshmello, who posted this pic himself in front of the mural on Twitter: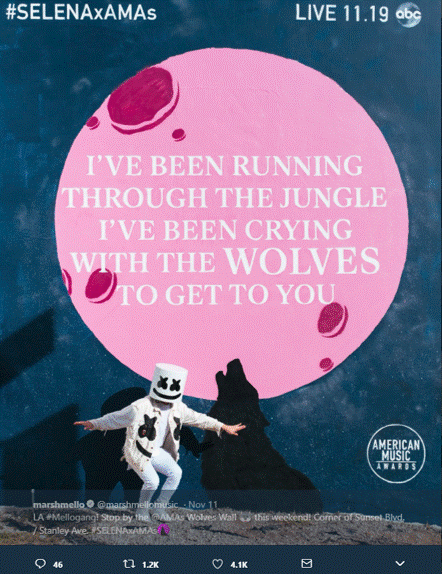 To check out the full time-lapse video of the mural going up, click here.